Sports vs Science
Do you have a child at home who's great at some sport or performing art? If yes, chances are they're already going to some of the best tutors or training academies in town and learning with students of an equal caliber. In short, they're going through an accelerated learning path that places them way ahead of their peers at school or in their neighborhood.
Most of the sports and performance arts have well developed ecosystems that identify and enroll gifted children, early on, to help them excel in their craft
But what if your child has a keen interest in or is exceptional in math or science? If you are like most parents, you are happy with your child regularly scoring high and emerging in the top 10% of the class. Maybe she appears for some math or science Olympiad once a year. And that's it!
The child who plays great cricket might no longer be playing with your child and his other friends in the local playground, because he's learning to play with a better coach and better peers.
On the other hand, your child, who's exceptional at math & science, continues to learn with the same teacher and the same classmates, learning the exact same stuff, all while the gap between your child and the average classmate seems to widen year after year. Isn't that strange?
Advanced Curriculum in the US
If your child was lucky to be born in an advanced economy like the United States, this won't be true. The United States government identifies gifted children from an early age, and they are offered a choice to undergo an advanced curriculum. This allows them to stay ahead of their grade level.
By the time such children reach high school, they are allowed to take up Advanced Placement (AP) courses. These courses teach high school students what they would learn in university, and are even given college credits for completing such courses in school!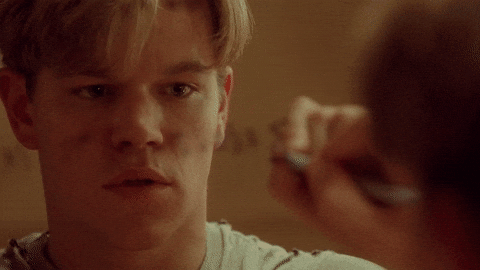 In this, and in many other ways, countries that care about developing their human capital provide opportunities of academic acceleration to their brighter students, early on in their life.
Academic acceleration is the advancement of students, designated as gifted, in a particular subject: placement at a rate that places them ahead of where they would be in the regular school curriculum. It has been described as a

"fundamental need"

for gifted students as it provides students with level-appropriate material.
Conclusion
Unfortunately, schools in India (both private and public schools) lack any major effort to provide such opportunities of academic acceleration. This is immensely tragic, not only for the child but even for the nation.
At Madam Curious, we're building the world's most affordable and high-quality private tutor for gifted children.
We help children learn advanced science and math concepts from an early age and in a fun way. Our conversational style of learning helps customize a child's learning journey and ensures that children are pushed to do more without getting frustrated with increases in difficulty.
If your child belongs to the top 10% of the class, and is enrolled in any of classes 5-9, we invite you to attend a demo class with Madam Curious to help your child move beyond their grade level and unlock their true potential. Please follow this link to post a request: http://bit.ly/2snxeBz.
To know more about Madam Curious, visit: class.madamcurious.com
And if you liked this post, don't forget to subscribe to our mailing list by entering your details below.